As he walked up to grip the powerlifting bar, Jeff Shabram was talking under his breath, trying to motivate himself. 
His wife, Amanda, held the microphone, announcing his name and weight attempt. Their sons, Wyatt and Gunnar, were behind him cheering him on.
"Let's go, let's go," Shabram could be heard saying one more time before attempting his lift. 
Squatting down with all of the weight on the bar, Shabram screamed while coming back up to finish the lift. It's another normal Saturday during powerlifting season for the Shabram family of Orchard.
Jeff Shabram, who is the science teacher and head football coach in Orchard, is also the powerlifting coach for Summerland who recently held the Orchard AAU Powerlifting Meet, which allows people of all ages to compete.
Shabram still competes while he coaches, but he is not the only one in his family that helps out during the annual event. It really is a family affair with the Shabrams.
"Having my wife, sons, parents, in-laws, and brother part of the 
powerlifting meet makes it really special," Shabram said.  "It's fun to have an event with all the lifters and meet helpers coming in too.  They seem like family to us as well.  This is our 13th Orchard AAU Meet, so we are at the point where all of us even think the same thoughts as each other throughout the meet.  It's fun and it helps to run smoothly."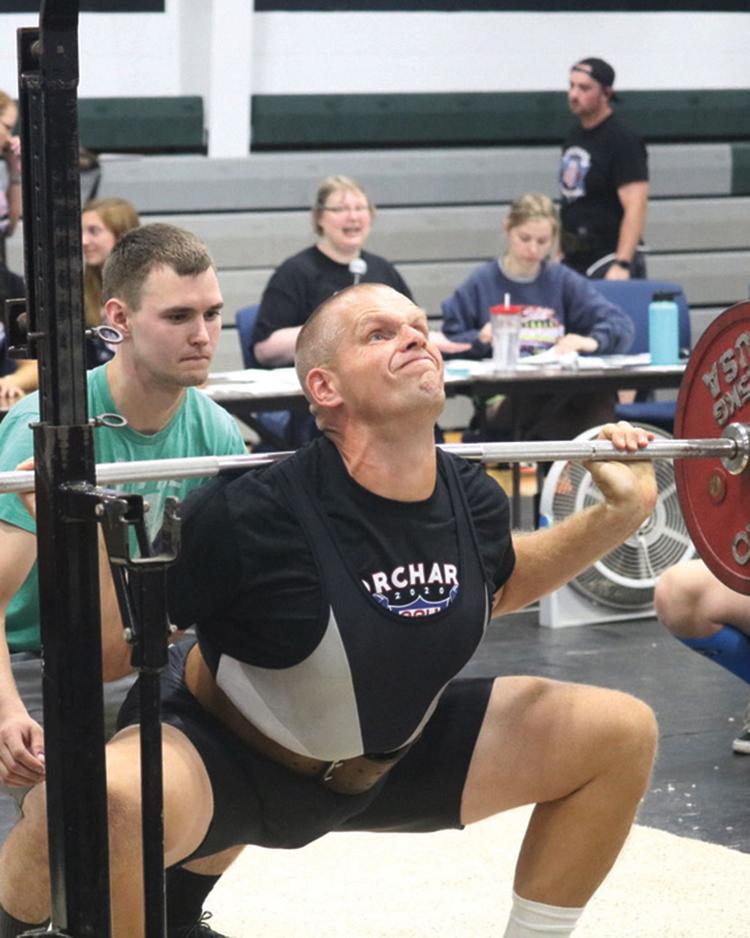 Some may ask how you get into the sport of powerlifting. the answer is simple for Shabram.
"I lifted throughout my football playing career, so I enjoy lifting weights," he said. "But powerlifting takes it a step further for the lifts of squat, bench press, and deadlift.  When I was teaching in Chambers, I met a guy by the name of Randy Worden who had a weight room set up in his garage.  We would take football players out there to train and compete against each other.  I would get in on the competition too.  Jeff Hart hosted powerlifting meets up in Lynch for us to travel to."
Now that his kids are old enough, both Gunnar and Wyatt compete with their dad for the school program and for the AAU meets. After all, they were practically raised in the weight room.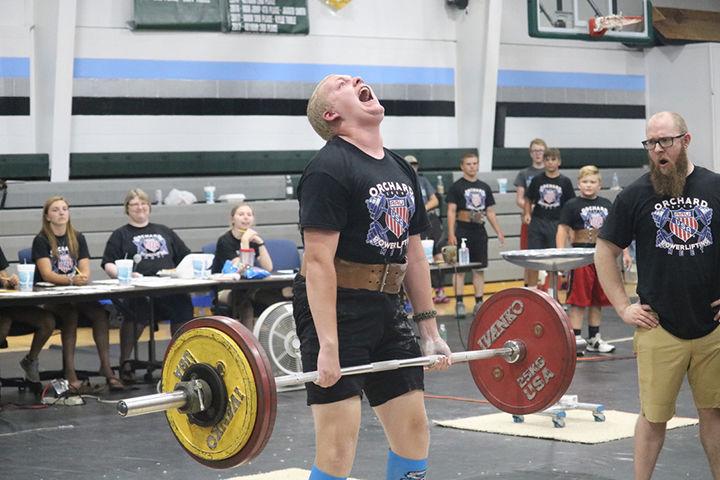 "My boys, Gunnar and Wyatt, have been working out with me since they could walk," Shabram said. "They came to the weight room with me everyday during summer workouts and after school workouts even when they were babies.  I always had a pack and play crib set up in case they needed to lay down or be caged up."
As the age of lifters get older, they tend to change their favorite lifts due to strain on their muscles. Shabram says that is the case for himself.
"Most kids will probably tell you deadlift is their favorite lift, but that is because their backs are young and healthy," Shabram said. "I'm getting old, so that has become my least favorite.  I would have to say squat is my favorite now."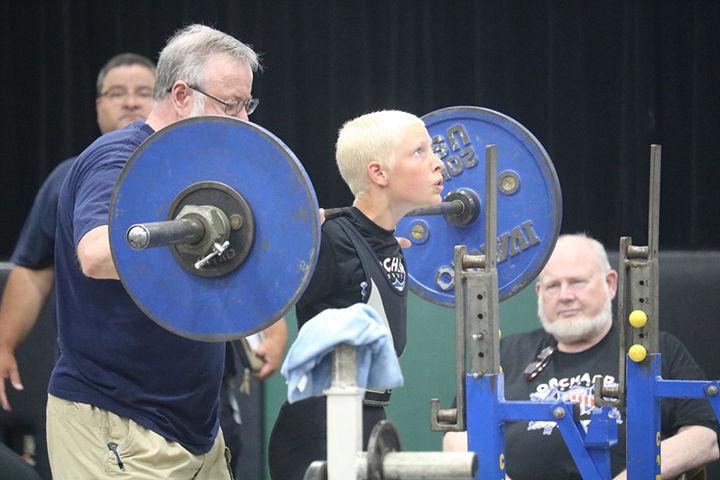 In addition to competing and making powerlifting a family event, Shabram said he loves watching the kids improve over the course of their careers.
"My favorite part is watching the kids work hard, grow, and get stronger each day," Shabram said. "It is fun to see the excitement on their faces when they lift something that a few months ago seemed impossible to them."