Student's Name:  Trey Svatos
Student's School:  Neligh-Oakdale
Parents Names: Scott and Sherri Svatos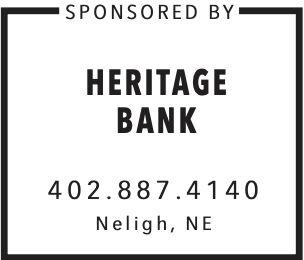 Siblings Names/Ages: Myles Svatos (23), Toby Svatos (26)                                             
What activities did you participate in while in high school?
One-Act (4), Band (4), Quiz Bowl (4), N-O Club (4), All-School Play (2), FBLA (2), National Honor Society (1), Musical (1), Basketball (1), Golf (1)
What is your favorite memory of high school? 
 Going to Class C with my friends and Mr. Metschke and doing fun activities, like laser tag and watching a hockey game.
What is your favorite class and why?
 Calculus, as it's challenging and interesting to make complex problems into simpler ones and solving them.
What advice can you offer underclassmen?
 My advice is to always try to find the positive in whatever happens and don't be afraid to try new activities.
What are your future plans (college with major if known or workforce) and where do you hope to be in five years?
My future plans are to go to UNK for a Bachelor's Degree in Computer Science. In 5 years, I hope to live in a city and become a software developer or computer programmer for a cooperation.