Student's Name: Kylie Hewett
Student's School: Summerland Public School at Orchard
Parents Names: Blaine and Jessica Hewett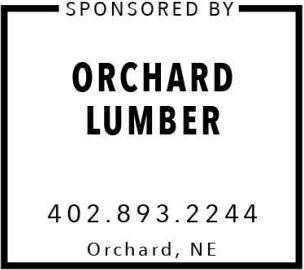 Siblings Names/Ages: Cole Hewett:22, Evan Hewett: 20                                                       
What activities did you participate in while in high school? 
High school rodeo, Track, FFA, FBLA
What is your favorite memory of high school? Winning the homecoming kickball tournament(yes, we won it, just don't juniors, Shabram cheated us out of a victory). 
What is your favorite class and why? Plant science with Mrs. Hilkemeier and dual credit with Mrs. Meyer because they're my favorite teachers 
What advice can you offer underclassmen? Don't stress, it'll work itself out. 
What are your future plans (college with major if known or workforce) and where do you hope to be in five years? Attend college at Chadron State College to obtain a degree in dental hygiene, while participating on the Chadron rodeo team. In five years, I hope to have graduated from Chadron State College and be working my first job as a dental hygienist