Student's Name:James Patrick Fulsaas
Student's School:Elkhorn Valley Schools
 Parents Names:Father-Brandon Fulsaas, Mother-Shawna Moore Stepfather-Lynn "Butch" Moore Jr.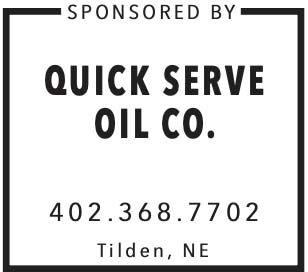 Siblings Names/Ages:Myles Fulsaas-13, Devin Fulsaas-9, Lola Moore-9, Mila Moore-7                                                       
 What is your favorite memory of high school? Last year in the old school
 What is your favorite class and why? Weight Training, there is no homework and it is a period that isn't too restrictive (Have more freedom).
 What advice can you offer underclassmen?School is so much easier if you stay caught up and do what your teachers say.
 What are your future plans (college with major if known or workforce) and where do you hope to be in five years?No college, either working at a detailing company or running my own part time until it gets good enough O can do it full time.