Student's Name: Brenna Wagner
Student's School: Summerland Public School at Ewing
Parents Names: Page and Jeremy Wagner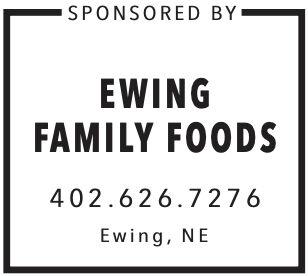 Siblings Names/Ages: Wyatt Wagner (19) Mathias Wagner (12)                                        
What activities did you participate in while in high school? Volleyball, Basketball, Track, FBLA, E-Club, and Choir. 
What is your favorite memory of high school? My favorite memory is when Mr.Appleby explained to us not to walk in front of the doctor dish and then seconds after he said that he walked in front of it and got smoked in the head. 
What is your favorite class and why? My favorite class is P.E. because I like to be active and the stuff we do in P.E. is fun. 
What advice can you offer underclassmen? Don't overthink to much and get your assignments handed in on time. 
What are your future plans (college with major if known or workforce) and where do you hope to be in five years?
My future plans are to go to Central Community College in Hastings, NE to become a Dental assistant. In five years I hope to graduate from college, and have a good paying job.