Antelope Memorial Hospital welcomed the first baby of 2021 on Wednesday.
Lexie Rae Ellison, daughter of Alex Ellison and Emily Timm of Tilden, was born at 7:27 a.m. Wednesday, weighing 7 pounds, 5 ounces. She is joined by siblings Leyton, Celia and Abel.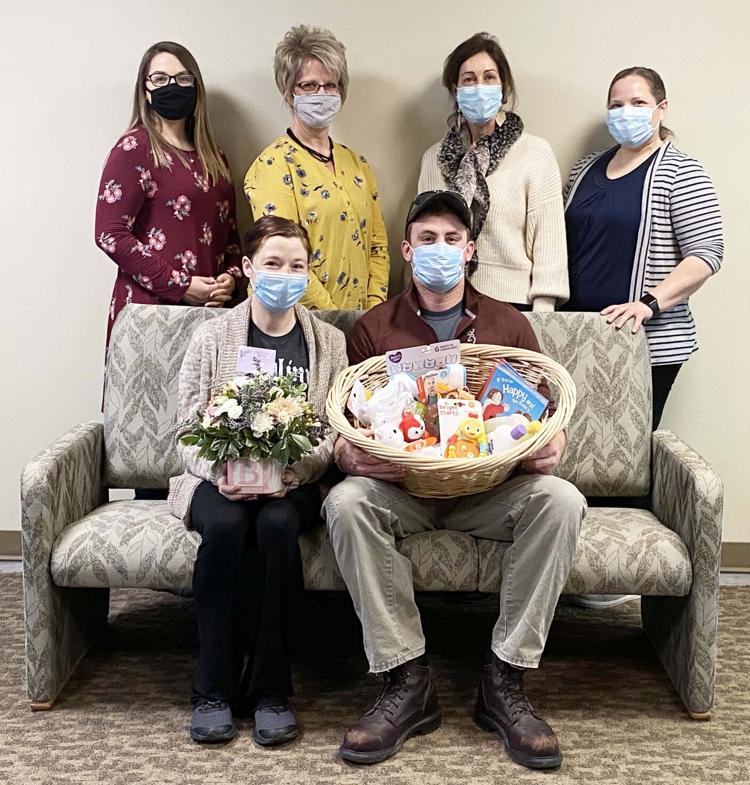 Grandparents are David and Dee Reiman of Butte and Ryan and Shawn Robertson of Tllden.
She was delivered by Dr. Kelli Osborn.
On Thursday morning, Chamber members Jill Kallhoff, Bri O'Brien and Diane Carlin, who is all the AMH administrator, presented the family with gifts.